Meet Truthsift
Simplify decision making in your enterprise
TruthSift is a decision making engine that helps you sift through contrasting opinions and make informed decisions through a rational process.
Why Truthsift?
Platform Benefits
TruthSift empowers you to make logical unbiased decisions based on facts. It gives you a centralized repository of all the decisions you make and a snapshot view of why you made that decision.
Distinctive Rating System
Truthsift never loses track. Discussions may be limitless within the leaf nodes, but Truthsift will always keep up, ensuring every comment is rated and that the rating is factored into the overall decision.
Fosters Collaboration
Our platform allows team members to interact with each other in real time. This type of proactive analysis allows businesses to stay on top of their decisions.
Helps Mitigate Risk
Having the visual provided by a decision tree helps you to include more potential actions and outcomes than you might have versus conversations alone.
Open API
Truthsift's open API means it will easily integrate with any existing system without having to reinvent the wheel.
Our Happy Clients Include: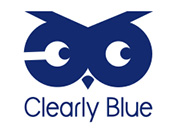 Use Cases
Truthsift is infinitely adaptable.
Get started with Truthsift
Request a demo from a member of our team and we'll show you how Truthsift can transform your decision-making process.